List Of Alabama Area Codes, Maps
The state of Alabama is served by Five Alabama Area Codes. Alabama Area Codes used to have an area code, 205, established in 1947. This situation existed until 1995 when 334 was added to cover the southeastern part of the state. A 256 area code was added for Northern Alabama in 1998, with an overlay of 938 in 2010, 10-digit dialing commenced in the same year. The 251 area code for extreme South Alabama was added in 2001.
Alabama Area Codes
Current Alabama Area Codes
| | | |
| --- | --- | --- |
| Area Code | Established | Region |
| 205/659 | January 1, 1947 | Area code 205 includes the central and west-central parts of the state, including Birmingham, Tuscaloosa, Hoover, Northport, Jasper, Oneonta, Clayton, and Pell City. Area code 334 covered the entire state prior to its creation. Area code 659 is an overlay of 205. On 12 October 2019, 10 digit dialing started, and the "659" numbers came into force till November 12, 2019. |
| 334 | January 15, 1995 | The south-central and southeastern parts of the state, including Montgomery, Auburn-Opelika, Dothan, Valley, and Selma. Originally the entire southern part of the state was covered, until Area Code 251 was divided. |
| 256/938 | March 23, 1998/July 10, 2010 | There is an overlay of 256 in the northern and eastern central parts of the state, including Huntsville-Decatur, Florence-Muscle Shoals, Gadsden, Aniston, Alexander City, and Silacougere code 938. Started in June 2010, the 10-digit dialogue and "938" are assigned as numbers. On 10 July 2010. |
| 251 | June 18, 2001 | The southwestern part of the state including Mobile, Monroeville, Atmore, Gulf Shore, and Daphne |
What Is Area Code?
A three-digit code that identifies one of the telephone areas into which the U.S. and certain other countries are divided and that precedes the local telephone number when dialing a call between areas.
Why are area codes added?
Area codes are added when the current number expires.
In North America, each area code has a potential capacity of about 8 million unique phone numbers. Increased use of cellular phones, modems, and Internet access may require existing telephone number resources, additional area codes may be required, according to Nestar.
Process
Once the new area code starts being assigned, there is usually a six-month period of transition, where customers are encouraged, but not required, to use the new code, but seven-digit. Dialing is allowed. After six months, callers are required to use the appropriate area code and telephone number.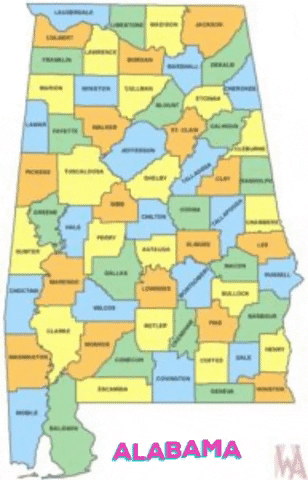 Other Countries Area Codes